Chinchillas
Chinchillas, just as guinea pigs, originate from South America, more precisely from the Andes mountains. Chinchillas can grow remarkably old: 20 years is not an exception. They have a splendid fur, which isolates very well. But there is one danger: their coat is not covered by a greasy water-repelling layer. Once soaked, the fur will remain wet for quite a while. For their daily hygiene chinchillas need to have a daily sand bath.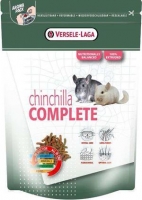 Ração completa e saborosa para chinchilas e dwgus é composta por 100 % de granulados extrusionados de fácil digestão.
Mistura variada de fibras para chinchilas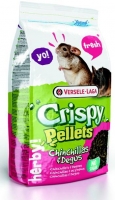 Alimentação profissional para as chinchilas e os degus.