The budgerigar is a much-loved caged bird in the home, but also a pleasant aviary bird.
A distinction is made between ordinary budgies and the larger show budgies. The main feed
for this group of birds consists of a balanced seed mix adapted to the needs of these birds.
Mistura de sementes básica, adequada a todo o tipo de Periquitos.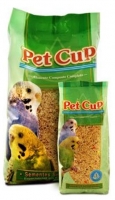 Mistura sandard para periquits australianos.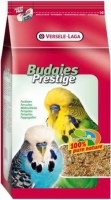 Mistura variada para periquitos pequenos e outros tipos de psitacídeos pequenos.